A Hawaii advance directive is a document outlining an individual's (the principal) wishes for health care and treatment. It can inform medical staff or, in the case of selecting an agent through a power of attorney, select an agent to act on the principal's behalf in making health care decisions if they are incapacitated.
Laws
Statutory Form – § 327E-16
Signing Requirements (§327E-3 (1)) – Two (2) witnesses are required and each must either be a witness to the principal signing or the principal's acknowledgment of the signature of the instrument. A notary public may sign instead.
State Definition (§ 327E-2) – "Advance health-care directive" means an individual instruction or a power of attorney for health care.
Spanish (Español) Version – Adobe PDF
Versions (5)
---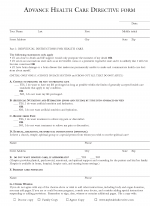 Hawaii.gov
Download: Adobe PDF
---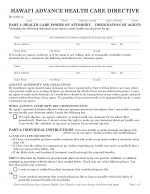 Kokua Mau
Download: Adobe PDF
---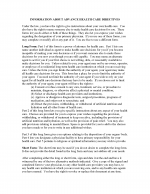 Hawaii.edu
Download: Adobe PDF
---

Kaiser Permanente
Download: Adobe PDF
---

Catholic Diocese of Honolulu
Download: Adobe PDF
---