An Indiana advance directive is a document that allows an individual to list specific medical care they would or would not prefer to receive during end-of-life events. The form allows for the appointment of a health care representative who may make decisions for the principal should they fall into incapacity, but agents do not become active until the patient is deemed to be no longer of sound mind.
Spanish (Español) Version – Adobe PDF
What's Included?
Laws
Signing Requirements (§ 16-36-4-11) – Two (2) Witnesses.
State Definitions
Life-Prolonging Procedure (IN Code § 16-36-4-1) – (a) As used in this chapter, "life prolonging procedure" means any medical procedure, treatment, or intervention that does the following:

(1) Uses mechanical or other artificial means to sustain, restore, or supplant a vital function.
(2) Serves to prolong the dying process.

(b) The term does not include the performance or provision of any medical procedure or medication necessary to provide comfort care or to alleviate pain.

Living Will Declarant

(IN Code § 16-36-4-3) – As used in this chapter, "living will declarant" means a person who has executed a living will declaration under section 10 of this chapter.
Versions (3)
---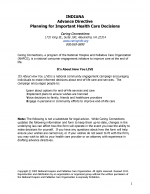 AARP
Download: Adobe PDF
---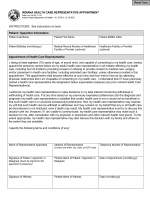 Indiana Department of Health
Download: Adobe PDF
---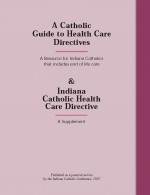 Indiana Catholic Conference
Download: Adobe PDF
---