An Iowa advance directive is a series of directives that removes or extends limitations on a principal's (the patient) medical treatment. Medical providers may follow the principal's legal medical instructions, and the patient may appoint an agent, called a medical power attorney, to make additional medical decisions, but they may only do so while the patient is incompetent.
Spanish (Español) Version – Adobe PDF
What's Included?
Laws
Living Will

– § 144A

Medical Power of Attorney

– § 144B

Physician Orders for Life-Sustaining Treatment (POLST)

– § 144D.2
Signing Requirements (§ 144B.3(b)) – Two (2) witnesses and a notary public.
State Definitions
Declaration

(§ 144A.2(3)) – "Declaration" means a document executed in accordance with the requirements of section 144A.3.
Durable Power of Attorney for Health Care (§ 144B(3))- "Durable power of attorney for health care" means a document authorizing an attorney in fact to make health care decisions for the principal if the principal is unable, in the judgment of the attending physician, to make health care decisions.
Versions (4)
---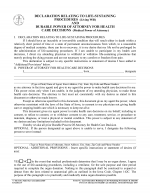 Iowa State Bar Association
Download: Adobe PDF
---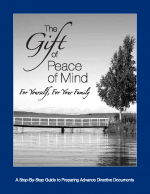 Department of Health
Download: Adobe PDF
---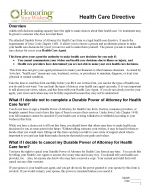 Unity Point Health
Download: Adobe PDF
---

National Hospice and Palliative Care Organization
Download: Adobe PDF
---