A Montana advance directive is a set of instructions that lets an individual list their end-of-life wishes and a healthcare power of attorney who may make decisions while the patient is unable. These documents activate once the individual experiences an incapacitating event.
Spanish (Español) Version – Adobe PDF
What's Included?
Laws
Signing Requirements (§ 53-21-1304(2)(d)) – Two (2) witnesses and a notary public
 State Definitions
Declaration

(§ 50-9-102(5)) – "Declaration" means a document executed in accordance with the requirements of 50-9-103.

Life-Sustaining Treatment

(§ 50-9-102(9)) – "Life-sustaining treatment" means any medical procedure or intervention that, when administered to a qualified patient, serves only to prolong the dying process.
Versions (4)
---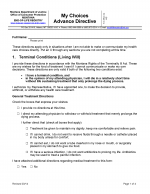 Department of Justice
Download: Adobe PDF
---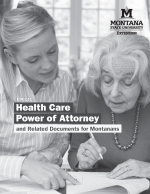 Montana State University
Download: Adobe PDF
---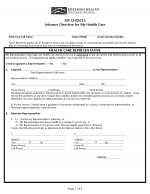 Bozeman Health
Download: Adobe PDF
---

AARP
Download: Adobe PDF
---