A Nebraska advance directive is a set of directives called a living will and medical power of attorney that guide physicians and an individual's health care agent on how to personalize end-of-life medical care for the individual (called the "principal). These documents take effect once the principal can no longer speak for themselves.
Spanish (Español) Version – Adobe PDF
Laws
Signing Requirements – (§ 30-3404, § 20-404) – Two (2) witnesses or a notary public.
State Definitions
Declaration

(§ 20-403(3)) – Declaration shall mean a writing executed in accordance with the requirements of subsection (1) of section 20-404;

Power of Attorney for Health Care

(§ 30-3402(11)) – Power of attorney for health care shall mean a power of attorney executed in accordance with sections 30-3401 to 30-3432 which authorizes a designated attorney in fact to make health care decisions for the principal when the principal is incapable.
Versions (4)
---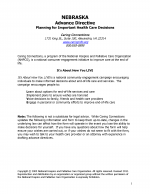 AARP
Download: Adobe PDF
---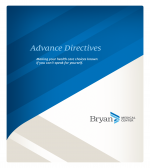 Bryan Health
Download: Adobe PDF
---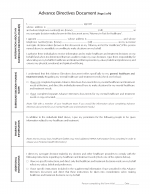 CHI Health
Download: Adobe PDF
---

Nebraska Medicine
Download: Adobe PDF
---