An Oregon advance directive is a legal document in which an individual may specify a healthcare agent and intended medical wishes to become active at a future date if the individual were to be faced with a medical event during which they cannot make their own decisions. The documents allow medical personnel to tailor the individual's end-of-life healthcare to their written wishes. Principals are only deemed incapacitated by medical professionals.
Spanish (Español) Version – Adobe PDF
What's Included?
Laws
Signing Requirements (ORS 127.515(2)(a)) – Two (2) adult witnesses or a notary public.
State Definitions
Advance Directive

(ORS 127.505(2a)) –

(a) "Advance directive means a document executed by a principal that contains:

(A) A form appointing a health care representative; 

and

(B) Instructions to the health care representative.

(b)"Advance directive includes any supplementary document or writing attached by the principal to the document described in paragraph (a) of this subsection.

Health Care Representative

(ORS 127.505(13)) means:
Versions (5)
---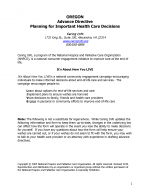 Caring Connections
Download: Adobe PDF
---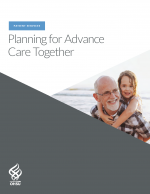 Health and Sciences University
Download: Adobe PDF
---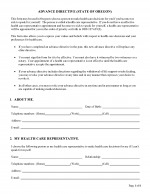 Oregon.gov
Download: Adobe PDF
---

Providence Health Services
Download: Adobe PDF
---

Grants Pass Clinic
Download: Adobe PDF
---