A South Dakota advance directive is a document that allows a patient to list the type of care they wish to receive from medical providers if and when they reach a state where they become unable to make decisions. The form is created to be used at a future date, and a healthcare agent may be designated who may stand in and make choices for the Principal if and only if the Principal is incapacitated.
Spanish (Español) Version – Adobe PDF
What's Included?
Laws
Signing Requirements (§ 59-7-2.1, § 34-12D-2) –  Two (2) witnesses or a notary public.
 State Definitions
Versions (4)
---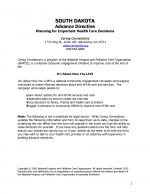 AARP
Download: Adobe PDF
---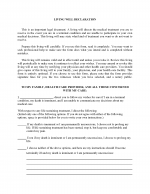 Avera Health
Download: Adobe PDF
---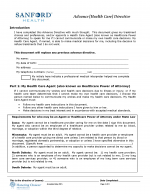 Honoring Choices
Download: Adobe PDF
---

Regional Health
Download: Adobe PDF
---