A Tennessee advance directive lets a patient list out distinct medical wishes to which attending physicians and other medical staff may follow in the instance that the patient succumbs to an illness or event that renders them incapacitated. The document includes the choice to assign a medical power of attorney who may assume decision-making authority once the patient cannot speak for themselves.
Laws
Signing Requirements (§ 68-11-1803(b)) – Either notarized or signed by two (2) witnesses.
State Definition (§ 68-11-1802(1)) – "Advance directive" means an individual instruction or a written statement relating to the subsequent provision of health care for the individual, including, but not limited to, a living will or a durable power of attorney for health care.
Spanish (Español) Version – Adobe PDF
Versions (4)
---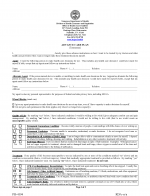 Tennessee Department of Health
Download: Adobe PDF
---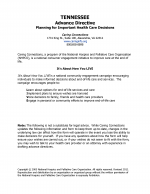 AARP
Download: Adobe PDF
---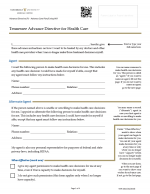 Vanderbilt University Medical Center
Download: Adobe PDF
---

Honoring Choices
Download: Adobe PDF
---